What is Multiversal Shamanism?
First we have to establish what shamanism is.  Shamanism sounds like the name of a religion, however shamanism is not a religion.  Shamanism is a spiritual paradigm with one simple rule.  That rule is don't break the laws of this universe.  There are many different brands of shamans in the world today.  There are the good and the bad and also the in between.  It is quite simply the art and skill of communicating with etheric forms of consciousness.  This communication can be used to do such things as retrieve unknown information from the cosmos and get help with spiritual, supernatural, physical, and metaphysical logistics.
The paradigm of shamanism that I have created, Multiversal Shamanism, is an expansion of traditional forms of shamanism.  Most shamanic philosophies have the limitation of only communicating with higher and lower forms of consciousness of our local universe.  In multiversal shamanism this communication is expanded to include parallel universes.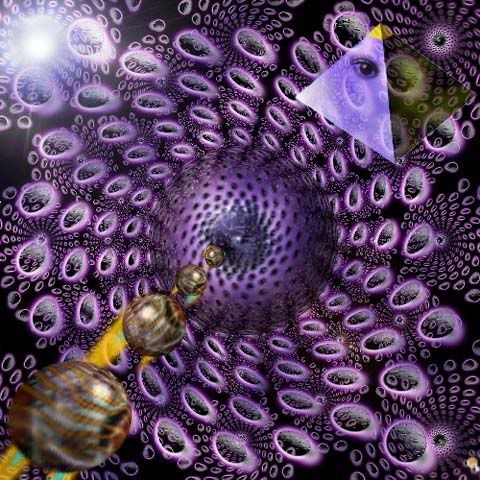 Our universe is connected to millions of parallel universes.  This set of parallel universes is referred to, in the field of Astrophysics, as the Multiverse.  Our connection to these parallel universes is in the form of quantum entanglements and consciousness.  In other words, dependent on the universe at hand, things that happen to particles there can effect what happen to particles in this universe.  Moreover, there are forms of consciousness that inhabit these parallel universes that can and will visit our local universe for many different reasons.
If you have any questions for me about this topic or any other you can contact me though my email adress.