Tag: Justice
by Brad Johnson on Dec.23, 2009, under Most Recent Blog Post
If you follow the map of the evolution of consciousness as provided by Carl Callaman's analysis of the Mayan Baktune Calendar, then you are right to assume that there will be more changes this year than ever before.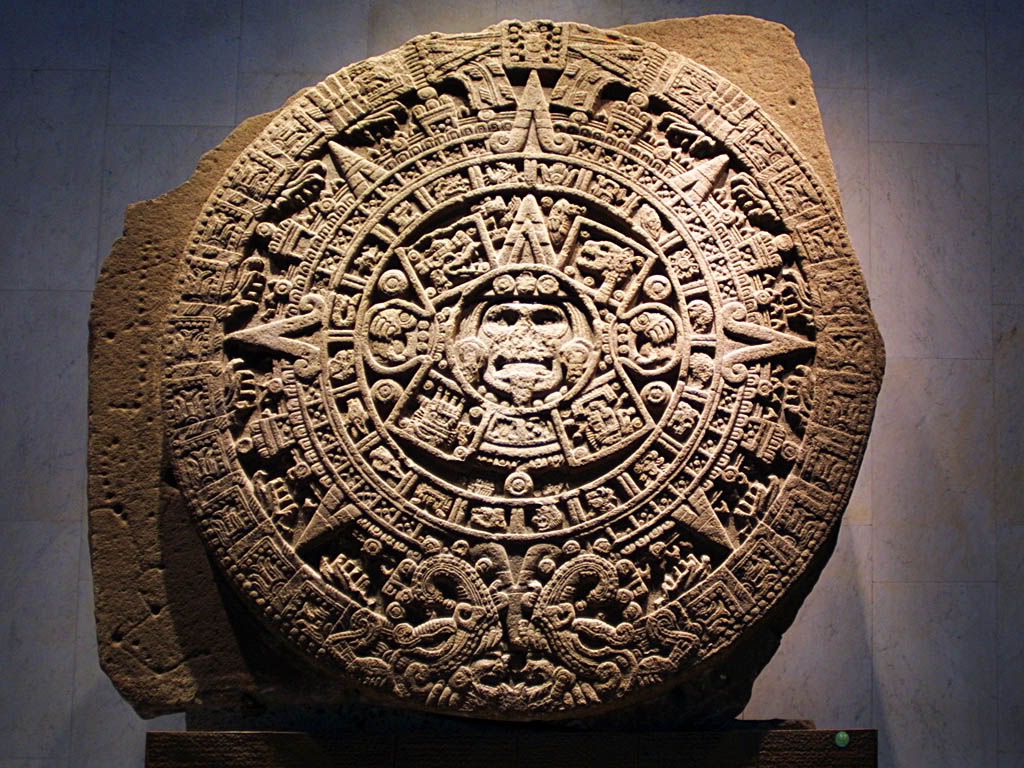 On the same note, because of the compressing and accelerating condition of the evolution / frequency of consciousness each day will contain more change than the next. Right now it is not as easy to perceive because even though the changes are happening much faster than they where, it is still gradual.
The big thing that you can see is the surge in the purging of unethical forms of consciousness. Up until 1999 the planet had been in a state of consciousness where the overriding theme was POWER. Then as we entered into the next phase of consciousness back in 1999, there started a process of converting from power consciousness to ethics consciousness.
The change was not immediate, and came in phases that lasted 360 days each. Each one of these phases are referred to in the Mayan Baktune Calendar as the Days and Nights of creation in the Galactic Underworld. The Galactic Underworld being this phase of time we are nearing the end of now that goes from 1999-2011 and represents the process of ethics phasing out power.
There are 7 day periods and 6 night periods making a total of 13 steps in the phasing out of power consciousness. We hit the 6th and last night period of this "underworld" back in Mid November 2009. This represents a time when the last aspects of power consciousness are purged from the world and replaced by ethics.
Therefore, it is my conclusion that you will see many significant changes in the world over the next 11 months or so, and they will all have the end result of power being replaced with ethics. One of the most obvious examples of this that I can think of would be the over publicized Tiger Woods saga. He was going along just fine using his power of fame and fortune to run his life ignoring ethics and the ethics have now caught up to him and purged him from his position of power.
This is just one example of the kind of thing that is going on the world over right now. The universe is naturally purging out by any means available the unethical power based behavior of anyone in that type of paradigm. We only hear about what is happening to poor old Tiger because they are using him as a convenient distraction so that we will not hear about the very same types of thins happening to the power elites in the world.
What is going on behind the scenes right now is not very clear to me on the details right now. All I know is that the s–t is hitting the fan for all of these individuals who have been holding the world hostage with their selfish egos. Behind the scenes right now the entire secret power structure of the planet are falling apart and there is nothing they can do about it. The universe is changing the matrix so that they no longer have the same conduits and loop holes for accomplishing their will that they used to.
It is the equivalent of layers of snow fall on the side of a mountain. As the numerous layers build the mountain continues to look all nice structured. Then finally one day that last layer of snow forms up and the entire layer cake slides down the side of the mountain in an avalanche. That is what we are building up to now folks. That last layer of snow is being accumulated right now and we are a short time away from the avalanche were power slides away forever only to reveal the nice crisp ethical rock underneath.
For more information on how the Mayan Baktune Calendar actually works, visit my page called "What is a Tone 3 Jaguar".  This page has a link located on the top right hand corner of every page on this web site.

Leave a Comment
:2012, Consciousness, Ethics, Evolution, Galactic Underworld, Justice, Mayan Calendar, Power, Tiger Woods
more...
by Brad Johnson on Sep.22, 2009, under Most Recent Blog Post
I have always respected David Wilcock and I still do. He says that he is getting dream data that is showing him that the Earth is being surrounded by positive beings from different civilizations right now. I think that his dream data is usually on so far as I have observed.
If you wish to hear this radio show then you can CLICK HERE for the Project Camelot Radio Show archives.  The show he said this on is from 9/17/2009, and can be easily found there.
Some of you may not be aware that starting back in Early July the CSETI contact groups around the world began to have much more contact than ever before.
Ships completely materializing right next to the groups, radar laser detectors going off like crazy and etc. If there where more craft nearby during contact protocols then this would be a side effect of that.
I have learned better than to try to make public predictions about what the ETs are going to do next with my total miss fire on the crop formations.
However, I still have a very good personal track record on remote dowsing and viewing the present. I know this is kind of like the oldest trick in the west, however I am going to convey it anyway.
It is the oldest trick in the west because there will be no tangible evidence available to back up this data. What I can tell you is that I checked to see how many different species, or star nations, had parked their ships around the Earth right now.
The number 9/19/09 was 36, then 9/20/09  it was 45, then 9/21/09 it was 52, and I also checked how many craft are there on 9/19/09 and it came up 430. Finally today 9/22/09 there are 55 species and 453 craft parked around the Earth.
Since I can only speculate as to why this is, I will go ahead and just say, something is a brewing. This may be the welcoming party, or liberation crew or what ever you want to call it. I am not saying when this will manifest, but it looks like it might. Sorry for the ambiguity.
My Personal Dream Data On this
I also got an intuitive flash the other day that there is one of these groups that are kind of like the organizational logistics experts on liberating a planet like ours.
The name they gave me was Pasarions. Sunday night, 9/20/09 I asked the Pasarions to show me in a lucid dream what they wished to convey to me about the world.
The dream was quite interesting. First it started out as I was watching a video game of exotic cars racing down an unstable road.
Next I found myself standing in a creek or river bed and all of the cars came crashing off of the end of a bridge that had been washed away. All of the cars where expensive exotic cars and they all landed in a pile.
Next I found myself using my oribital polisher on the side of a 18 wheeler and quit polishing it for some reason. Then next I was on an old dirt road that was surrounded by canals like the ones I grew up around in South Florida.
I was now standing on this road with my polisher (I have an electric car polisher) and foud myself trying to polish a dirty old black and white caprice cop car. I got a section done and it was like all dirty because I was just grinding the dust into it.
Next Igot a bucket and wash the dirt off of the area. I went to go over to the canal to get some water in the bucket and a water moccasin (poisonous snake) came flying out of the water and landed in the bucket, end of dream.
What I took from this is that the exotic cars represented the rich elites that are racing down a dangerous road and are headed for a huge crash and burn.
Then the old cop car represented justice and the snake represented knowledge. So they where showing me that justice is going to come by way of knowledge, the knowledge will clense the earth with justice.
Get it? They where trying to get me to get the cop car (justice) clean with the snake (knowledge) instead of water.
So in conclusion there is going to be knowledge unleashed that will clense the planet with justice and send the rich power monger elites crashing off the road they have been on for so long and the vehicles they have been using for carrying them down that road will be totaled.
I really like how the Pasarions tied my love for cars and shamanism together in this dream. Very clever of them. I took me all day Monday to figure out the symbology.
5 Comments
:Consciousness, Contact Email, CSETI, david wilcock, Disclosure, Extra Terrestrial, Intelligence, Intuitive discernment, Justice, Pasarions, Shaman
more...